Pymmes Brook Trail


The walk passes through Oak Hill Park, Brunswick Park, Arnos Park, Broomfield Park and Pymmes Park passing through parkland, woodland and play facilities along the route. It finishes at Pickett's Lock, also on the River Lea Navigation. I chose to walk it in the opposite direction.
Pickett's Lock to Cockfosters
Saturday 14 January - 10 Miles
ID14012012#3
Solidly concentrating on London Walkies for now, and this was a good 'un - a beautiful cold but sunny day saw me arrive at Ponders End Station and walk a mile down the Lea Navigation to Pickett's Lock, where I then headed West to follow Pickett's Lane over Meridian Way and then South on Montagu Road, turning right to follow a path next to Salmons Brook, so far the waymarking had been disapointing, and this potentially pleasant green corridor was rancid with rubbish and graffiti, soon I reached Edmonton by the ASDA, leaving Salmons Brook, and following Plevna Road round to Fore St, which I followed South, and then right into Park Road, and under the railway to reach Pymmes Park, a quite pleasant place in contrast to the rather grim urban sprawl that proceeded it. From here following Pymme's Brook by the edge of housing, to reach the A406, crossed by underpass, then following Pymme's Brook again through Tile Kiln Lane Open Space and up Chequers Way, to cross under the A406 again, to follow the North side parallel to the road westwards, again badly waymarked, to by pure chance cross the New River on Oakthorpe Road and pass through Palmer's Green passing the station and then heading South West through Broomfield Park, a rather lovely place with ponds and stuff. More non waymark shenanigans to reach Arnos Park, another lovely area, followed under the Picadilly Line, crossing Waterfall Road in New Southgate, and continuing by the Brook along a easy tarmaced paths to Brunswich Park, then a short housing area (East Walk) and into delightful Oak Hill Park and reaching Church Hill Road in East Barnet. A less pleasant walk up Cat Hill, then left along Brookhill Road crossing back over Pymme's Brook, and left along the quet Crescent Road that does as it says, swinging gently left to reach Victoria Recreation Ground, where some Scroat had turned the waymark round (Portable electric chair methinks...) but I was wise to that and followed through this area to reach Lawton Road, followed down Hill to turn left into Baring Road, followed by the Brook along a path to soon reach the junction with the LOOP - I turned right and leaving the Brook headed to Cockfosters along through Monken Hadley Common and from this impressive station headed back home to Hasties - another job done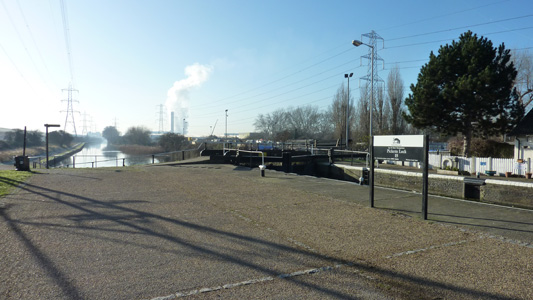 Leaving the Lea at Picketts Lock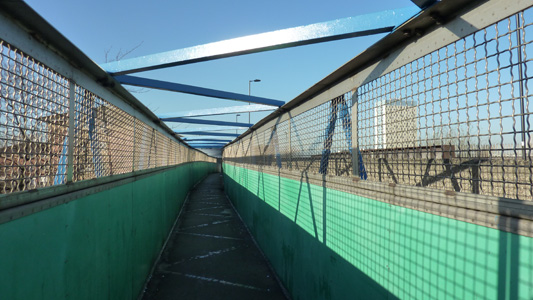 Footbridge over Meridian Way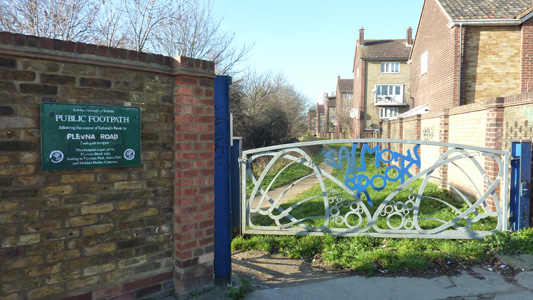 Salmons Brook footpath - Montagu Road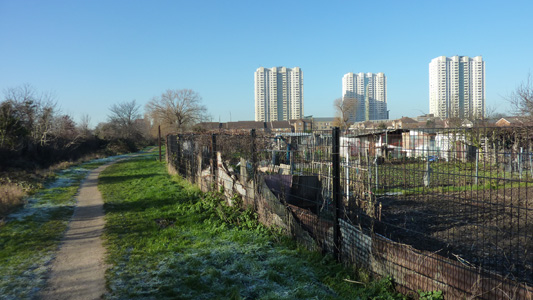 Same footpath - tower blocks of Edmonton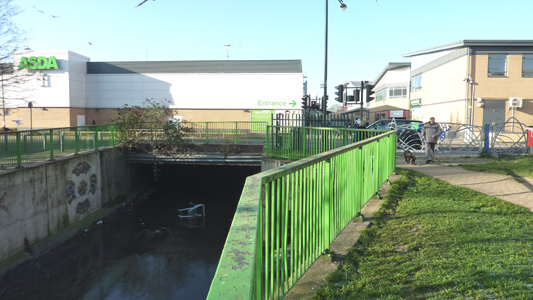 Oh dear, a bit grim - Plevna Road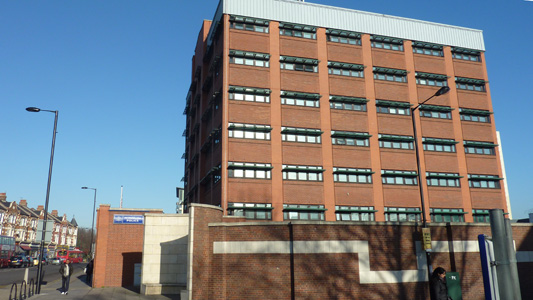 Allo, allo, allo - Edmonton Nick - probably a bit busy like last August...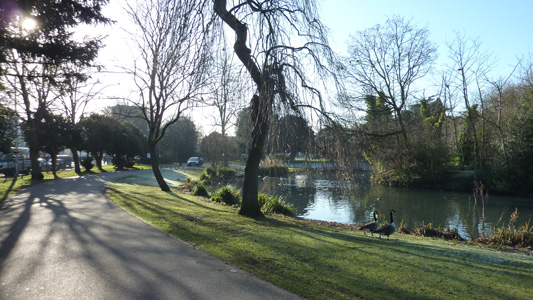 Pymmes Park - not bad at all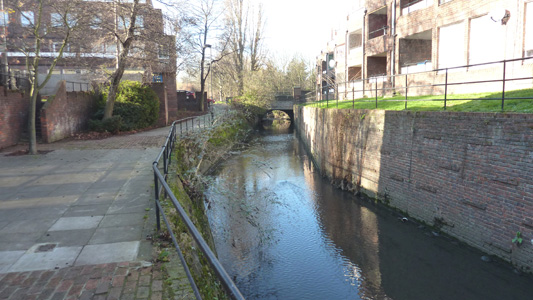 Pymmes sandwiched between housing near the A406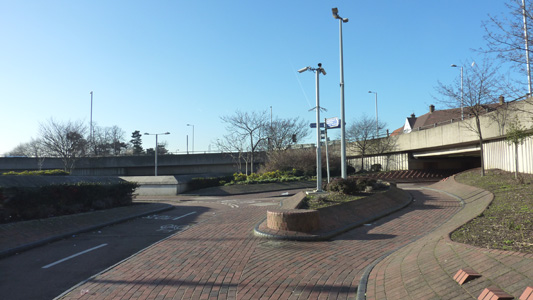 A406 underpass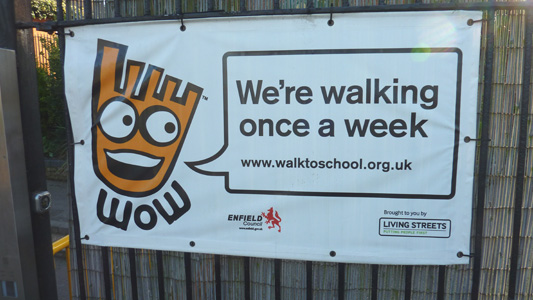 Walking Promotion Campaign - Tile Kiln Lane - I used to walk to school every day, so there!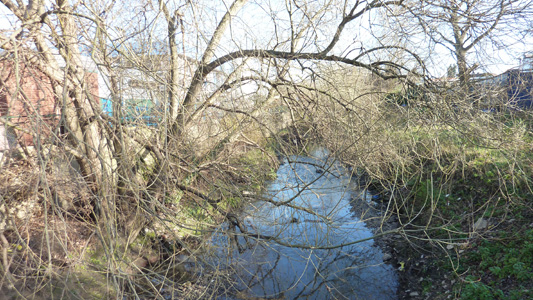 The Pymmes at Chequer's Way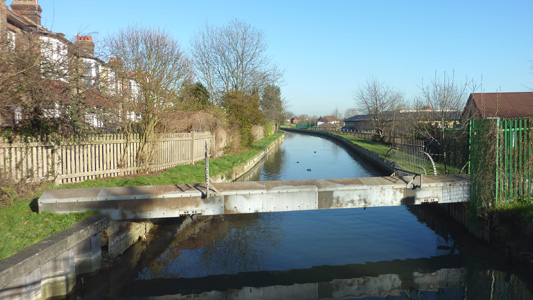 New River at Palmers Green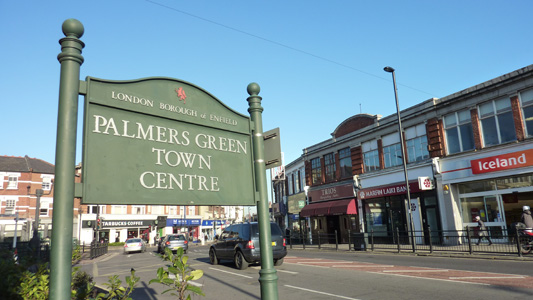 As I was saying...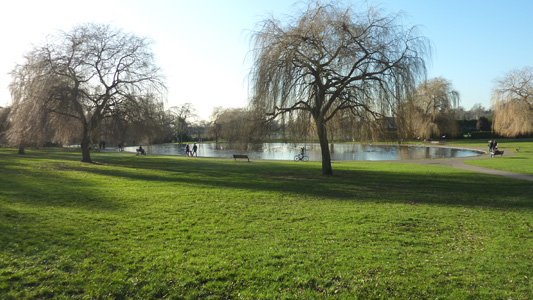 Broomfield Park, another nice place to stroll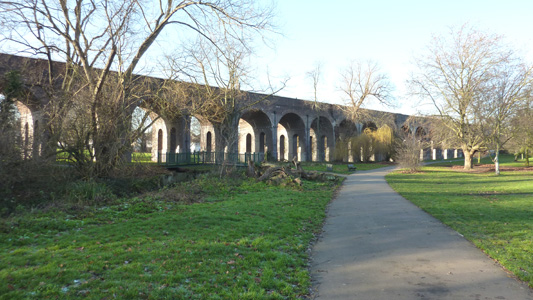 Very impressive viaduct - Arnos Park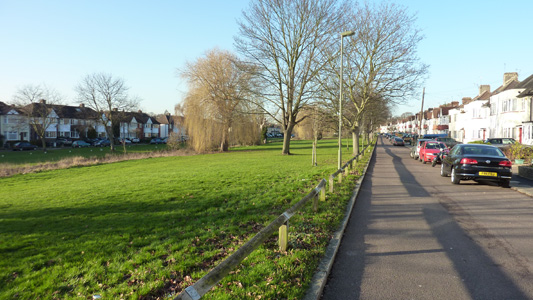 East Walk and West walk on the far left. The Pymmes Brook runs down the centre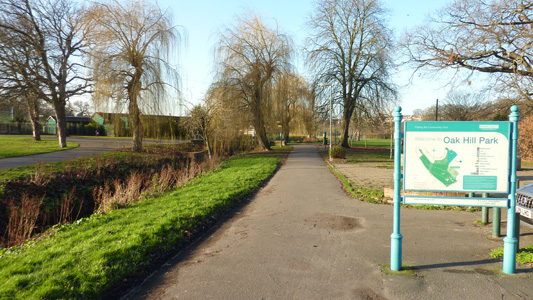 Blimey - this walk majors in decent green spaces - Oak Hill Park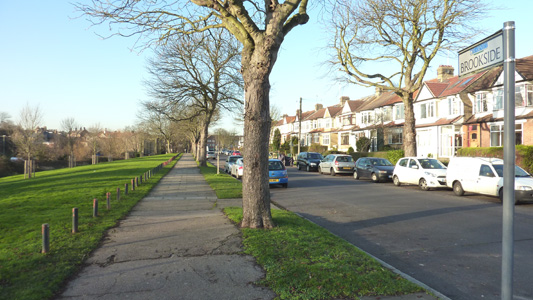 Following Brookside (I never did the same for that C4 guff)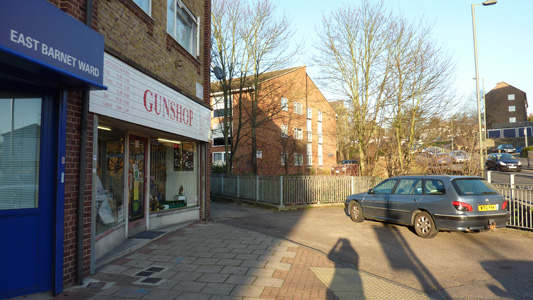 Gunshop in East Barnet - I don't really know what to make of that...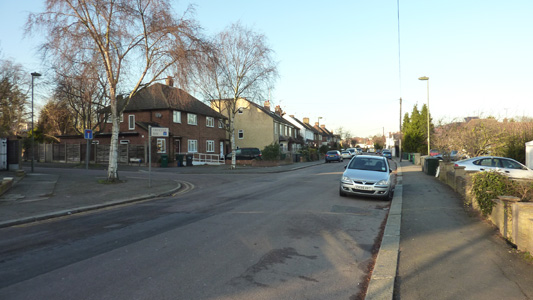 Crescent Road, pretty quiet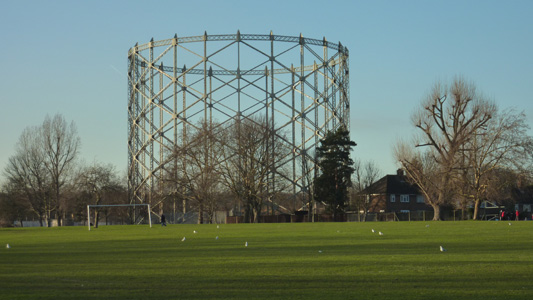 Stunning Gas Holder - Victoria Rec (well you would expect an Annierak to be impressed)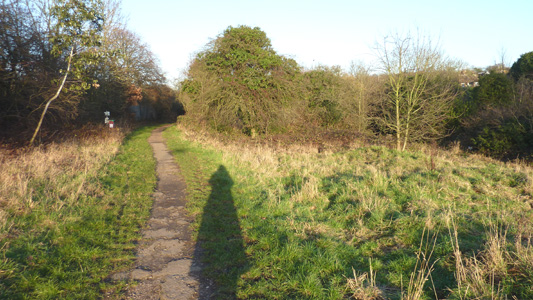 The last short bit from Baring Road to reach the LOOP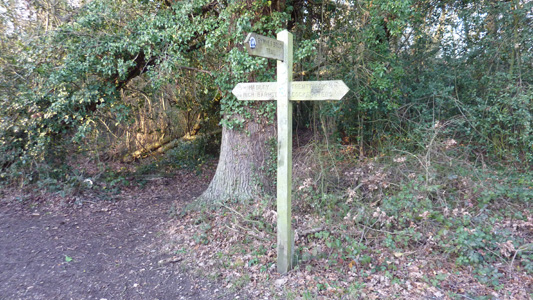 Junction with LOOP - Monken Hadley Common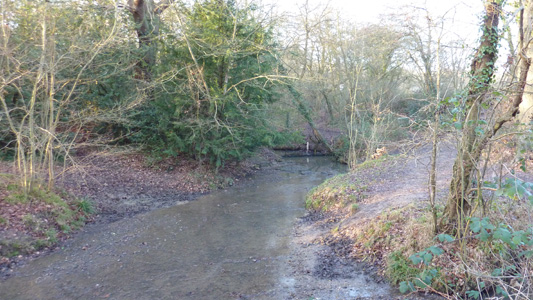 Adios Pymmes - Monken Hadley Common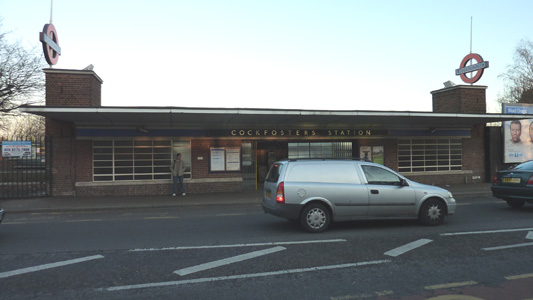 Time to Hit the Picadilly Line at Cockfosters - Almost impossible to get photo without a mota in the way