Three Castles Path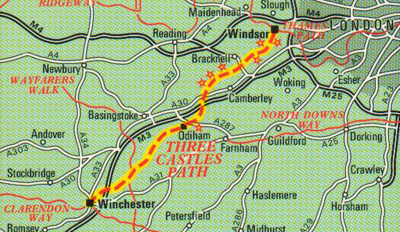 The Three Castles Path is a long distance route from Windsor to Winchester, providing 60 miles of easy walking through peaceful historic and beautiful countryside. The idea for this route was inspired by the well documented 13th century journeys of King John between Windsor Castle and Winchester, via the castle he built near Odiham. A straight line drawn on the map joins these three historic places, with Odiham exactly half way. While many aspects of the countryside have altered dramatically in the 800 years since John's time, the contours are unchanged and the route uses some of the old ways that he would have known. Today the route still passes through a variety of attractive scenery; parkland and forest, over heaths and downland, beside quiet streams and through picturesque villages.
Despite recent developments the route mainly follows a continuous chain of rights of way. With the addition of some permitted paths through Crown Estate woodland the route is completed using less than five miles of mainly unclassified roads. This is not a strenuous walk and can be planned in stages over 3 to 5 days depending upon fitness and inclination. There are few steep hills to climb, not that many stiles and rarely much mud, making the route ideal for a first long distance path. The route has good rail connections at the start, middle and end. This path is shown on OS Maps, but is NOT Waymarked!
Windsor to Ascot
Sunday 24 May 2009 - 6.5 Miles
ID24052009#15
A 'Brucie Bonus' - just managed to cobble together a walk as had to take a friend to Camberley for a family do - but I was free for a few hours to keep my self amused. This is the result - The start of the Three Castles Path. It was a hot day, and I arrived in Windsor late afternoon so had limited scope for a walk. The route starts at 'The Long Walk' which goes on for 2.5 Miles in a slightly undulating but uncannily straight line from very near Windsor Castle to a statue of George III on an 'orse. It is only when you reach the Royal Lodge at 3 Miles that you finally make a significant change in direction. The route is generally South Western, through the immaculate and beautiful 'Great Park' along Duke's Lane and then bypassing 'Cheapside' on a right angle before passing near Tetworth Hall on nice tree sheltered route to the edge of Ascot passing alongside some very ornamental Gates. At Ascot I peeled off the route by the famous Race Course and got the train back to Camberley. A short but very sweet walk, I hope it is not too long before I can get to continue this. Although unwaymarked, this section has been easy to follow, but I am a bit wary of getting a bit lost like further on...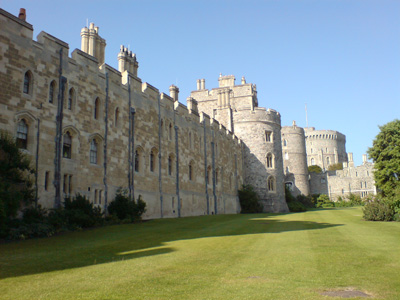 Windsor Castle - One of the Royal Gaffs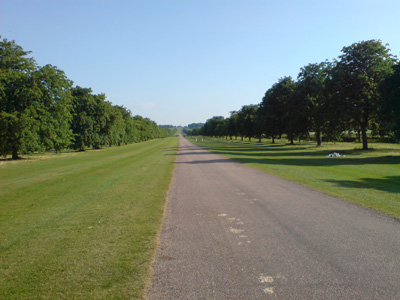 Blimey - A Long Walk Indeed - no chance of getting lost here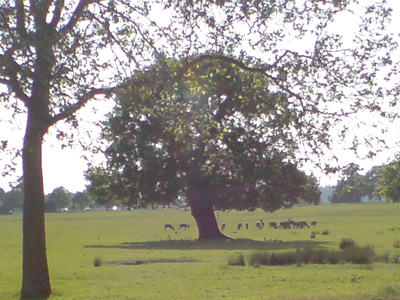 A not very good piccie of some of the huge numbers of Deer in the Park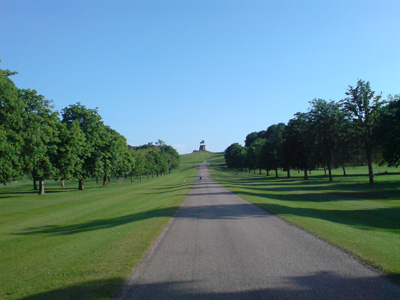 Approaching the statue of George III on an 'orse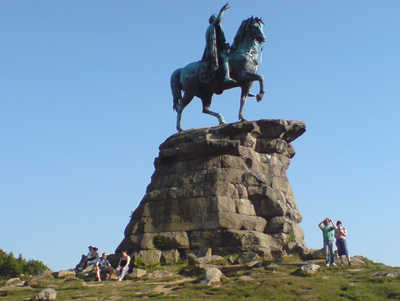 There you go. Bunged up in 1836 innit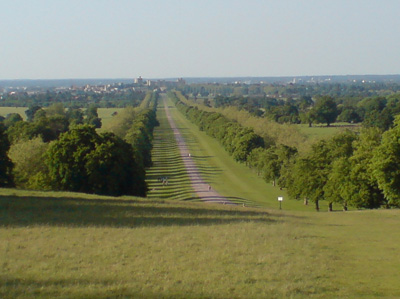 Stunning views back towards Windsor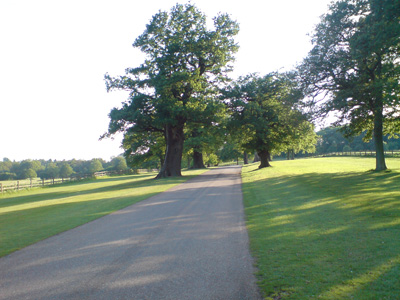 Duke's Lane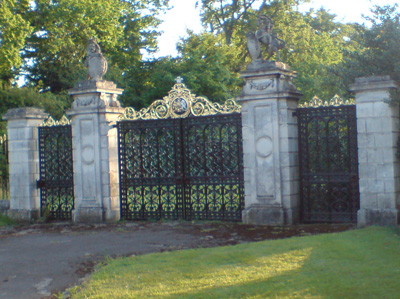 Gates alongside covered path into Ascot. Several 'Chimney' type structures are passed on the way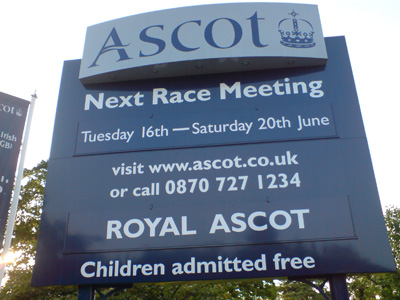 Ascot Racecourse Innit