Great Glen Way



This was my first Scottish Walking. Instead of National Trails such as in England and Wales, Scotland has Long Distance Paths (LDP's) and a far more established tradition of land access. There are four altogether - The Great Glen Way, The Speyside Way, The Southern Upland Way and The West Highland Way. I completed the GGW in 2004/5. It is very beautiful along the shores and forests bordering such as Loch Ness and the Caledonian Canal from Fort William to Inverness a distance of 73 miles. It was quite challenging as the terrain gets harder the further north you go and as it is so far from home I had to maximise my daily mileage and do two days in a row each time - so it took me a total of four days. Sections walked: Fort William to South Laggan YH, South Laggan YH to Alltsigh YH, Altsigh YH to Drumnadrochit, Drumnadrochit to Inverness. Unfortunately (For me) I have lost the photos from the first two days as I had a collossal hard drive melt down sometime after and have finally understood the wisdom of backups. I have a couple of low res shots saved as they were on another website of mine.
Fort William to South Laggan YH
2004 - 22.5 Miles
Got train from Livingston via Glasgow to Fort William. Stayed first night in Fort WIlliam B&B then moseyed out next morning. From Loch Lochy tp Impressive Locks at Neptune's Staircase on the Caledonian Canal, leading to Loch Lochy and eventually a damp and dark arrival at the Youth Hostel
NO PHOTOS
South Laggan YH to Loch Ness YH (Alltsigh)
2004 - 21.5 Miles
A very wet day - passing by Loch Oich and another linking section of The Caledonian Canal to Fort Augustus and Loch Ness. A few more miles saw me arrive in a world of pain and soggy at Alltsigh YH. The idea was to continue the next day towards Inverness, but I couldn't care less about walking at this point - so the next day took coach there instead and had a wonderful time riding the train up to Wick and Thurso for a giggle. Stayed night in Inverness then got train down to Livingston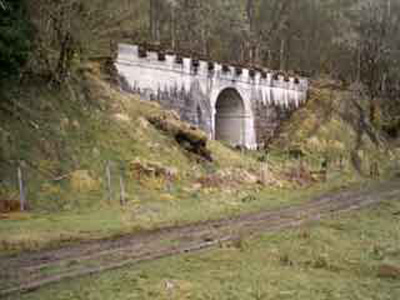 Old Rail bridge on Fort Augustus Line nr North Laggan
Altsigh to Drumnadrochit
2005 - 11 Miles
These last two walks were done over consecutive days. I flew to Inverness and got buses to Loch Ness Youth Hostel to do this section, before staying in a B&B in Drumnadrochit for the night.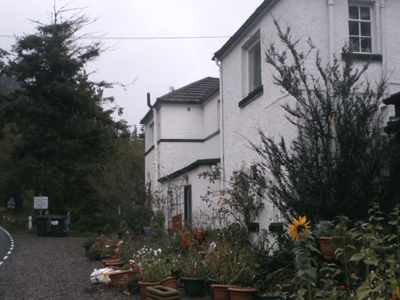 Loch Ness (Alltsigh) Youth Hostel

Metal Sign on way to Drumnadrochit
Drumnadrochit to Inverness
2005 - 18 Miles
A longer section today finally finishing the path at the castle. I stayed the night at an Inverness B&B then took the train down to Livingston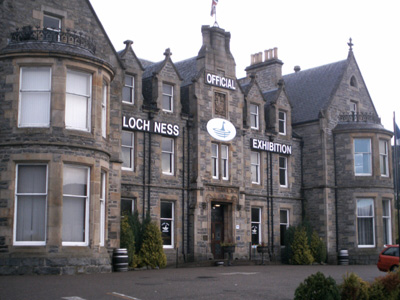 Part Of The Tourist Trade - Drumnadrochit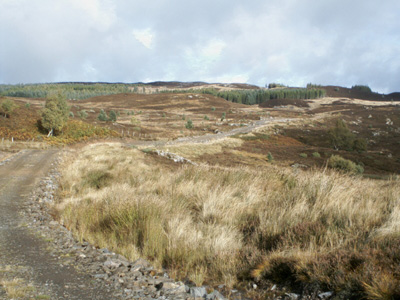 The long and winding road - somewhere above Loch Ness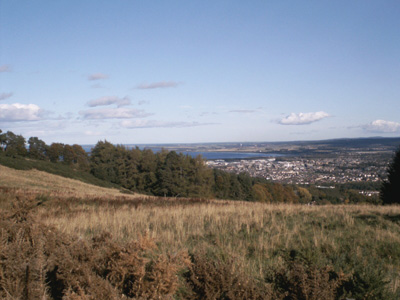 First view of Inverness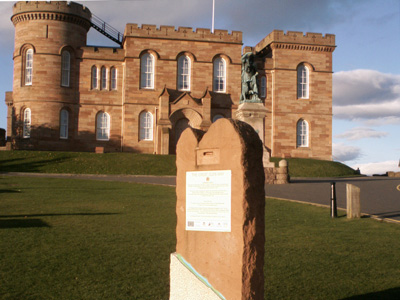 Inverness Castle - Job Done