Dog Rose Ramble
This 8 mile circular waymarked walk includes sections along the Yeading Brook and Grand Union Canal, and is conicident with the Hillingdon Trail between Westways Farm and the Grand Union at Southall
Northolt to Westways Farm (Hillingdon)
Sunday 8 January 2012 - 2.5 Miles
ID08012012#2b
Part two of todays walk, first I had mopped up the Brent River Park Walk, and via the Capital Ring and a Greenford link through to the Grand Union, lead onto this walk. I had already done the rest of this route as an incident of walking the Hillingdon Trail and Grand Union Canal Walk. From The Grand Union I mosseyed through Northolt and Greenford Countryside Park, a very pleasant and well cared for Green space, with an attractive church and well presented remains of a manor house, and then on into Islip Manor Park following the Waymarkers, left on Islip Road and across the A40 on a footbridge, and along an enclosed footpath and onto a golf course - following the undulations towards the club house it become clear that this was abandoned - the first time I have ever seen this. Across the road into Sharvel Lane and passing Downe Barn Farm following a dirt track for around a mile before finishing the Dog Rose by crossing the bridge over the Yeading Brook onto the lane by Westways Farm. From here I walked on the Hillingdon Trail to Hillingdon Station and home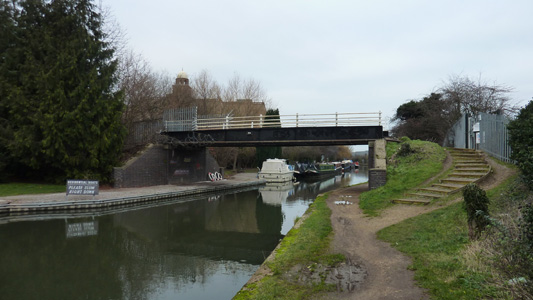 Bridge over the Grand Union towards Northolt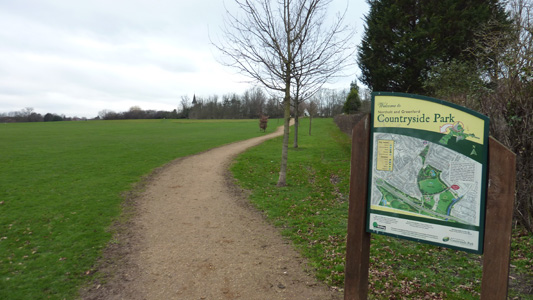 Northolt and Greenford Country Park. Nice little bench by the trees at the top where lunch was duly consumed - one problem was an errant doggie that nicked one of my naan breads!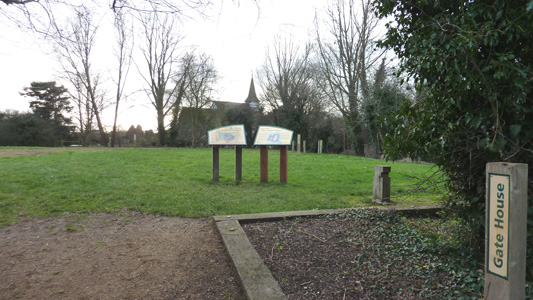 Northolt Manor House remains and picturesque St Mary's Church
Islip Manor Park. Someone had abandoned their skateboard against a tree - looked like they had stacked it...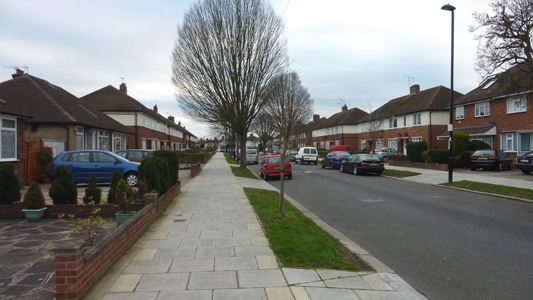 Islip Manor Road - Suburbia (I know a song about that...)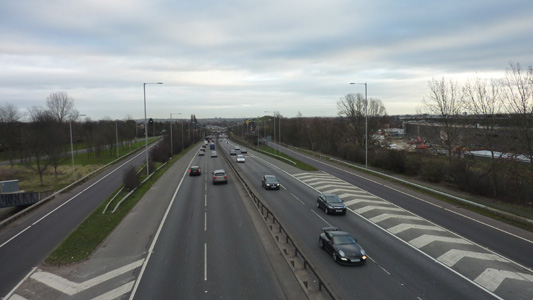 That A40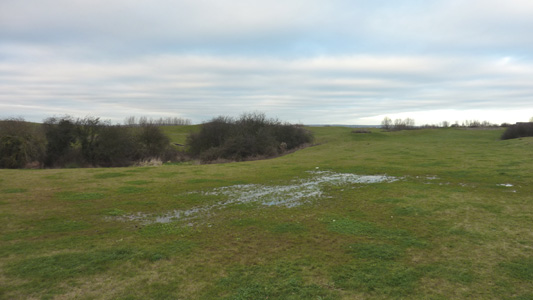 Abandoned Golf Course = no conflict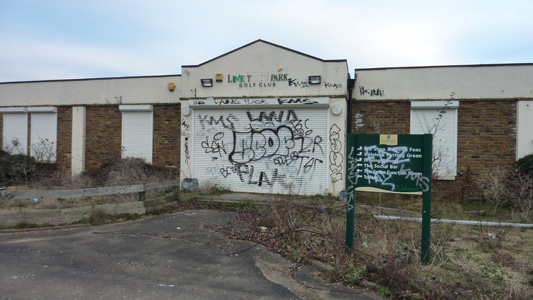 Lime Trees Park Golf Club - abandoned for many years it would seem...Google seems to insinuate it is still in action - a sign in the car park says there is major redevelopment in the offing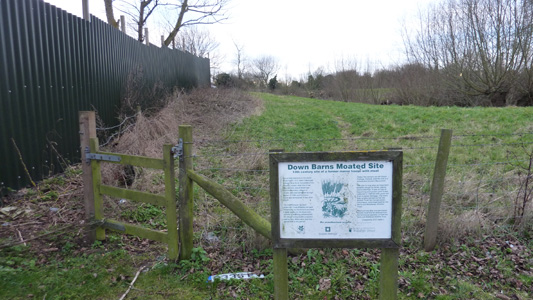 Down Barns Moated Site Sharvel Lane - site of an old Manor House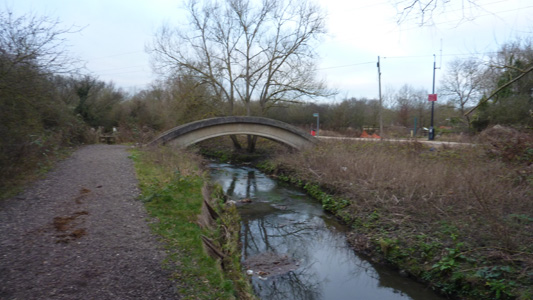 Little Bridge over the Yeading Brook - junction with the Hillingdon Trail. I finished by walking into Hillingdon